10 Sparkling Wines for Leaving 2020 Behind
10 Sparkling Wines for Leaving 2020 Behind
Recently in Wine School, we had a polite discussion about whether 2020 was worthy of being ushered out with sparkling wine. The verdict was clear: Forget about what 2020 deserves. We have earned all the sparkling wine we want.
The manner in which sparkling wine will be served, though, will differ this year. The Covid-19 pandemic precludes the usual sorts of holiday blowouts and packed celebrations. Instead, corks will be popped quietly among couples, small friendship pods, over Zoom and even alone for those who have had to isolate for one reason or another.
Though the year has certainly been singular, bubbles still feel right to mark its end. While many people will miss the bustle and excitement of crowds, smaller gatherings offer new opportunities to explore the versatility of sparkling wines. Instead of the usual jammed rooms, with standup noshes and snacks, sparkling wines this year may be poured with dinners for two, with a movie or an all-night New Year's Eve binge.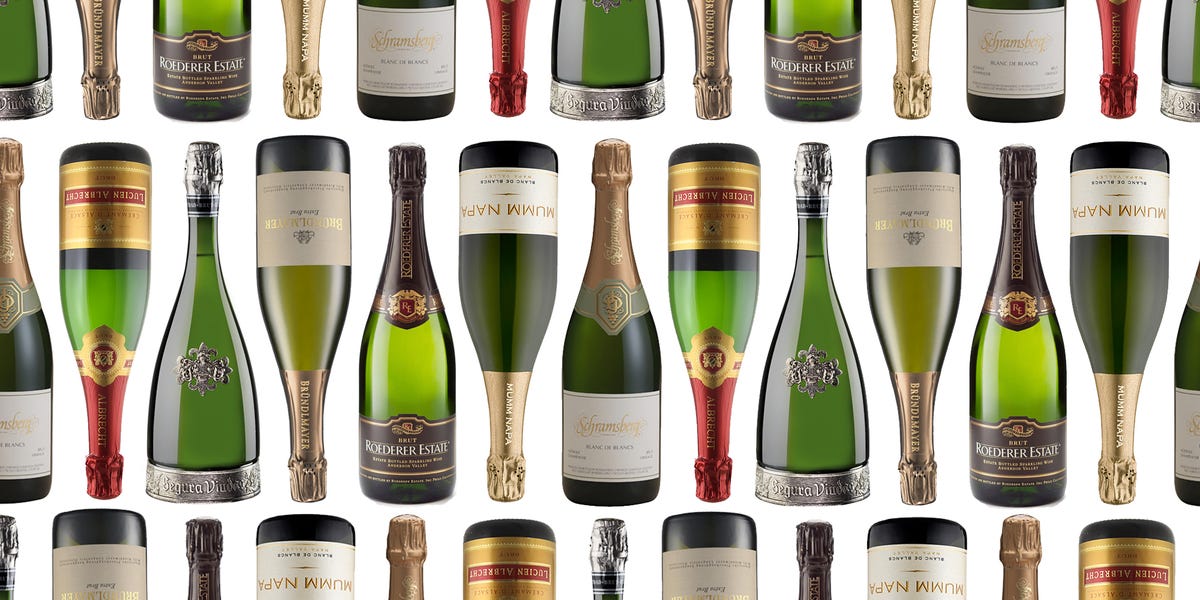 10 Sparkling Wines for Leaving 2020 Behind
In anticipation of whatever passes for a celebration this year, I recently shopped on the websites of a number of New York City stores, and picked out 10 sparkling wines well worth drinking.
I know not everybody will have the budget for Champagne prices, by which I mean $40 or more. So I divided the list in two, with five sparkling wines under $30 and five Champagnes $40 and over.
Some of you will note that among the sparkling wines, I've included bottles from France, Germany, Italy and Portugal, but not from the United States. That's partly the random nature of shopping, and because I wanted to offer some new names.
If you yearn for homegrown bubbles, I highly recommend bottles from Roederer Estate, Schramsberg, Iron Horse, Blue Ox, Cruse, Soter and Under the Wire from the West Coast, along with assorted pétillant naturels from all over the country.